MLeads Blog
News & Updates or Event Archives
MLeads is a cloud technology (SaaS) based innovative mobile platform for Lead management that you can access anytime anywhere on any devices.
Let us help you grow your business, The MLeads way!
Join With Us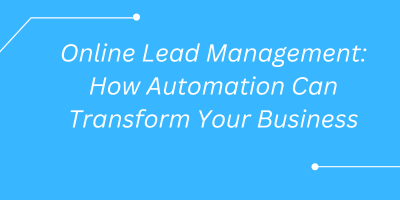 Introduction The world of business is constantly evolving, and the ability to keep up with the latest trends and technologies is crucial for success. One of the most significant developments in recent years is the increasing use of automation in various business...
read more