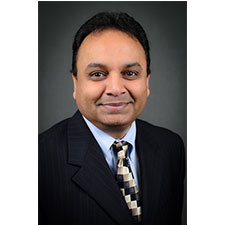 Mr. Manish Gorawala,
President and CEO
A serial entrepreneur, Technology Expert, Mr. Gorawala is the chief visionary and CEO of Mobile Leads LLC, headquartered in Lansdale, Pennsylvania, USA. Since 2013, under Manish's leadership company has developed a cloud technology based mobile platform for leads management automation system and it will lead you to grow your business. Manish's ambition is to make MLeads a dominant player in the sales, marketing industry and industry by providing unique solutions. Manish has completed his graduation in Computer Science from New Jersey Institute of Technology.
Mr. Glenn Kutler Advisory Board Member is who serves as trusted advisors to business leaders and their teams to help them achieve higher levels of personal satisfaction and company success. Glenn emphasizes finance and strategy and their impact on overall organizational effectiveness, and has completed numerous successful projects for clients across many industries, including:
➣ Information Technology ➣ Telecommunications Support Services ➣ Microelectronic Engineering

➣ Education Services ➣ Pharmaceutical Packaging

Glenn graduated from Swarthmore College, has an MBA from New York University, and earned a Certificate of Professional Development at Wharton.
Creating an amazing team culture
We know that the key to our mission is building the greatest team possible, so we've created the best place to work where people can feel challenged, supported and innovative.