Are you from sale and marketing professionals? Difficult to manage your leads? Difficult to track your sales and marketing team? Looking for simple Marketing automation system? Let us help you grow your business, The MLeads way!
Our leads management platform has something to help you at each stage of your sale and marketing department MLeads automates the hunt for customers; Spend less time doing paper work and more time prospecting for sales and marketing professionals. MLeads is guaranteed to increase revenue, shorten sales cycles, and streamline processes.
For Any size Companies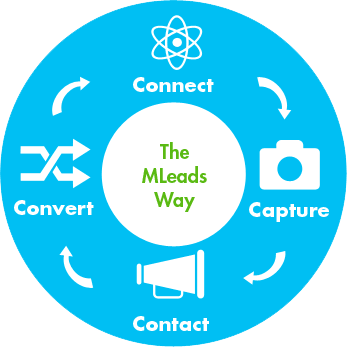 MLeads is the only platform that refines the leads management process.


It will make your sales and marketing teams more productive and efficient.Grow your business fast and in a smart way!
Connect and Capture
Whatever works best for you to capture leads information quickly and easily


MLeads platform provides you the unique lead retrieval options.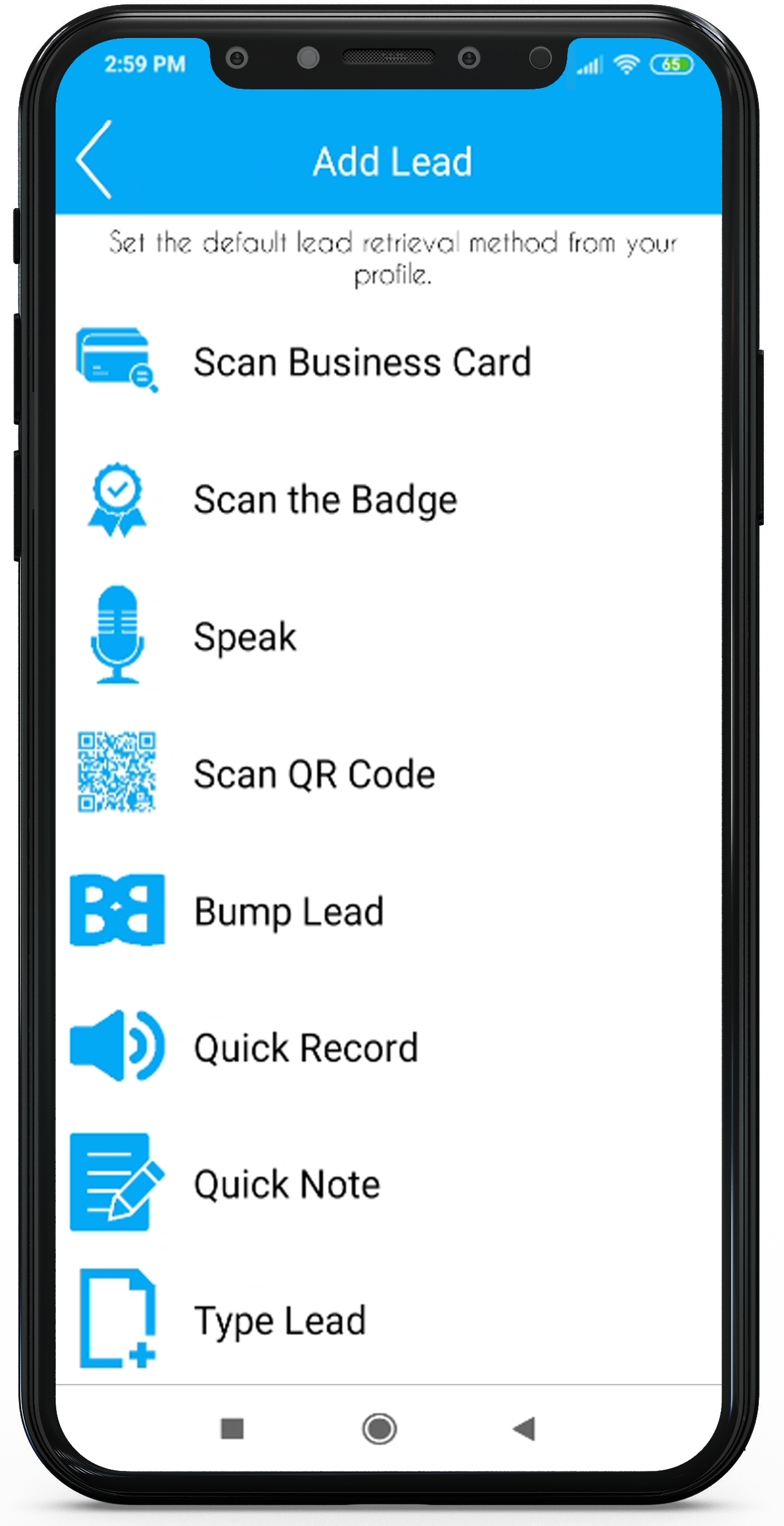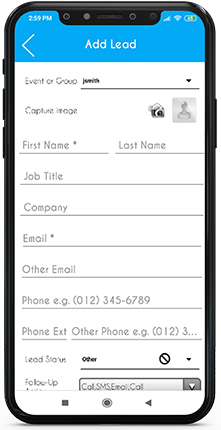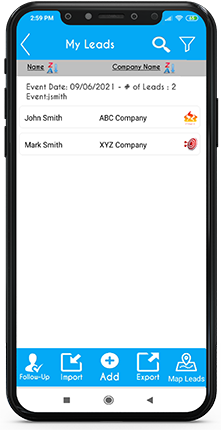 Perform Lead Research
Make informed follow-ups by doing one-touch lead research on Linked-In, Google, Company website, Google Maps.


MLeads bring productivity and efficiency for any companies, we guarantee it.
Contact Follow-ups
Send mass personalized email, make a call, setup meeting, setup tasks, send text message etc.


Use MLeads for presales and marketing automation, front-end to any CRM or use it as CRM system.


Prospects to profits, The MLeads way in seconds!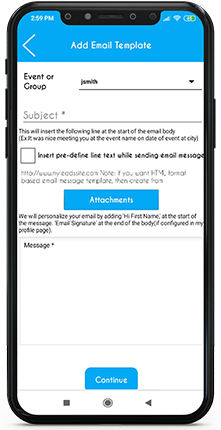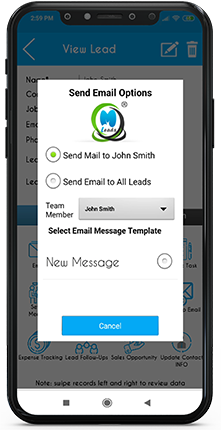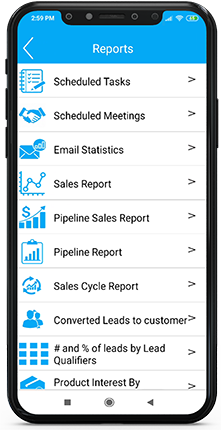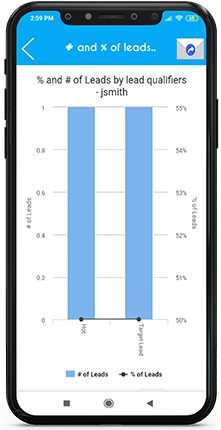 ROI & Stats
Measure and manage ROI across your sales and marketing team at your fingertips, anywhere anytime.


Measure ROI on your business development activities instantly!
Streamlines For Leads Management
Create Event Or Leads Group
Lead Capture
Lead Research
Lead Actions
Step 1 - Create Event Or Leads Group
Lead generation refers to the capturing of business prospects or contacts interest toward purchasing products or services. These sales leads are captured through various sources, including campaigns, exhibitions, tradeshows, referrals, phone calls and branding. User can Create and track Leads by Event Or Lead Group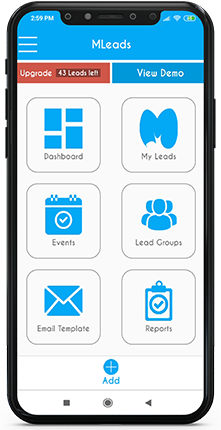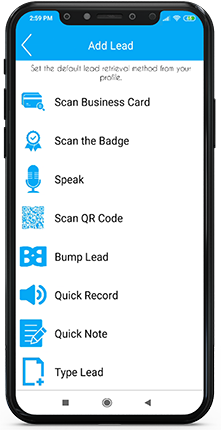 Step 2 - Lead Capture
Quick capture and organize leads by events or Groups using any lead retrieval methods
✔ Scan Business Card

✔ Scan the Badge

✔ Speak Lead

✔ Scan QR Code

✔ Bump Lead

✔ Quick Record

✔ Quick Note

✔ Type Lead
Step 3 - Lead Research
MLeads provide unique and powerful Lead Research feature. User can search information about the Leads on.
✔ Linked-In

✔ Website

✔ Maps

✔ Google Search

✔ Facebook

✔ Twitter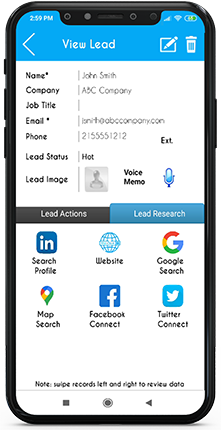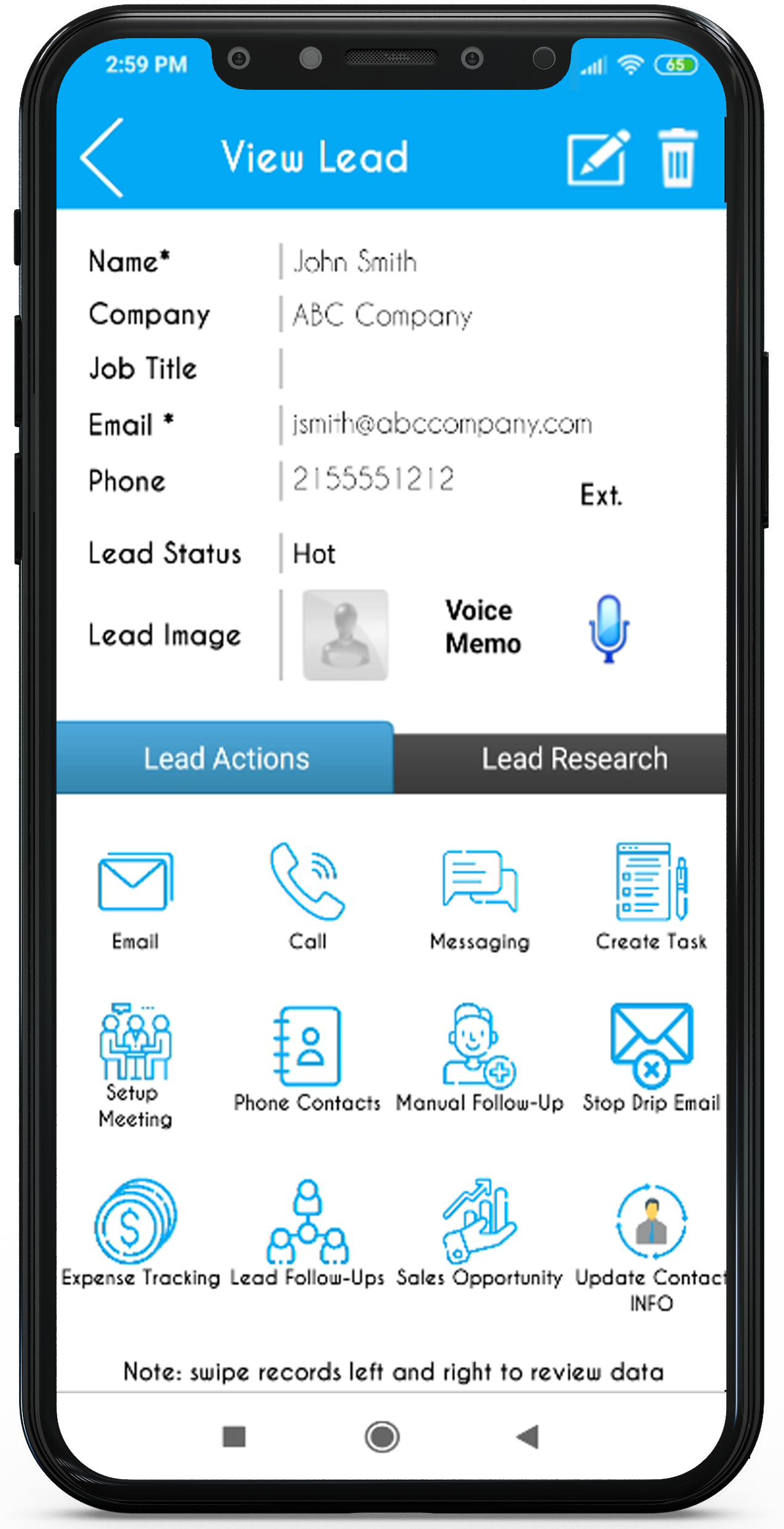 Step 4 - Lead Follow up Actions
Instant bulk personalized email follow-ups using predefined email message templates in seconds
✔ Make phone calls

✔ Text messages

✔ Set drip email schedule

✔ Schedule tasks

✔ Arrange meetings and many more.
Step 5 - Statistical reports and team management
✔ Run statistical reports

✔ Increase ROI

✔ ROO

✔ Visibility into productivity across team

✔ Pipeline and statistical reports at your fingertips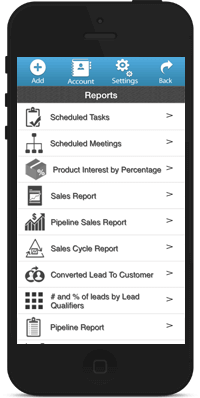 Leads Management Key Features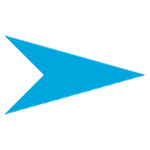 8 Different Lead retrieval methods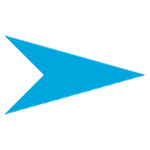 One-Click research capabilities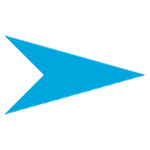 Track Leads by Event or Group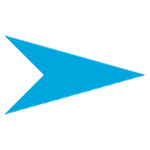 Instant Leads follow-up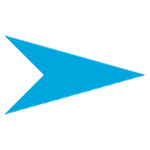 Bulk personalized emails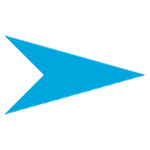 Measure statistics and ROI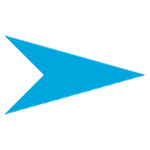 Team Management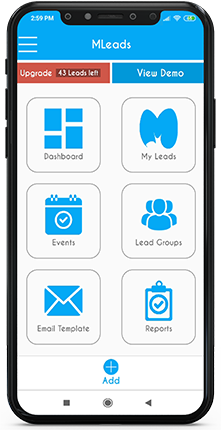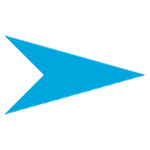 Import and export Leads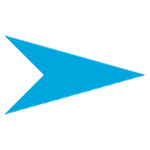 Outlook Integration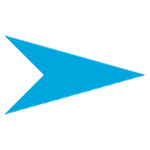 Map your Leads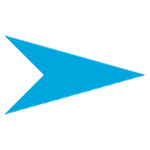 Search Nearby leads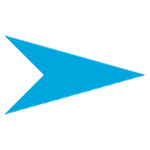 Manage sales opportunity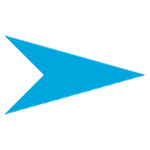 Bulk Business card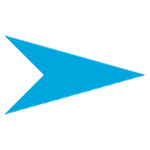 Share Personal QR Business card
Add on plug-in for Outlook
Add lead by highlighting the contact information from the email signature of your prospect directly into your MLeads account, and start the follow-up process.


---
Capture your website's "Contact Us" form lead data directly into MLeads CRM...
Get the lead information submitted on your website directly into MLeads, and start the follow-up process.


---
Map My Leads
Using Maps on your device, you can locate the leads, contacts and accounts within few miles around your location. Leads Near Me, which filters the leads around your location within the defined radius.


---
Cloud-based Business card scanning
Now you can import your existing business cards as pictures using MLeads web based cloud platform, and create leads into your MLeads cloud account, so you can manage Leads anywhere, anytime on any devices.


---
To stay informed on activity
Receive reminders and notifications on your mobile devices for upcoming activities, such as tasks, meetings, and other activities