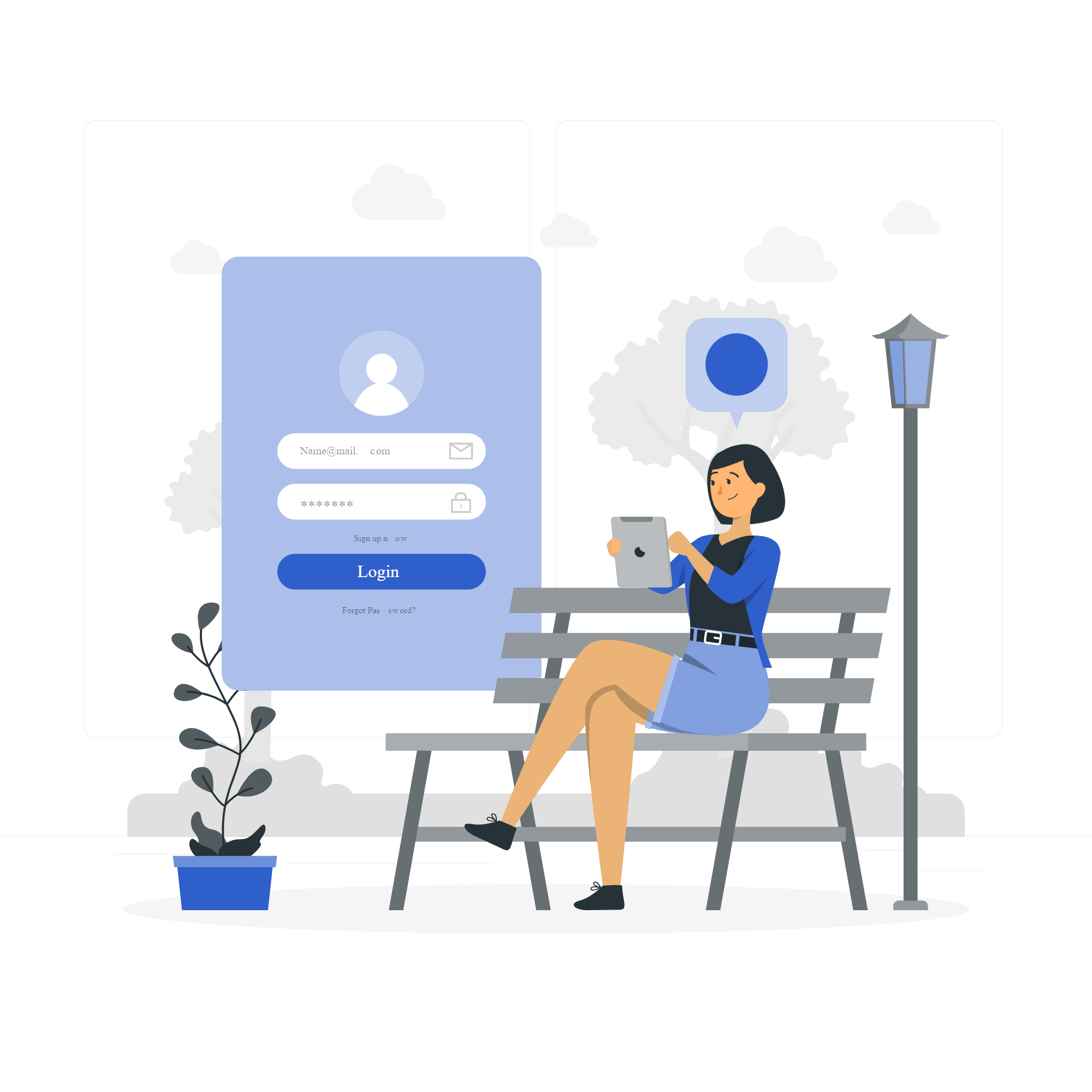 End User License Agreement
END USER LICENSE AGREEMENT FOR MLEADS®
This End-User License Agreement ("License") is a legal agreement between you and Mobile Leads, LLC ("ML") for the MLEADS mobile software application, which includes computer software and may include associated media, and "online" or electronic documentation ("APPLICATION"). By installing, downloading, accessing or otherwise using the APPLICATION, you agree to be bound by the terms of this License.
1. GRANT OF LICENSE.
This License grants you the following rights which shall apply during any trial period as well as the entire time period under which you are a subscribed End User:
(a) Standard License. You may install and use the APPLICATION on any computer, mobile phone, tablet or similar digital electronic device that you own and control ("DEVICE(S)"). The APPLICATION allows you to access your data, which may be stored by a third-party business partner of ML as set forth in paragraph 2(e). You are also licensed to use ML websites (including but not limited to www.myleadssite.com) to access your data for as long as you are a licensed End User.
(b) Limitations. You acknowledge that the scope of the license granted is limited and may not be transferred. You agree that it will not and shall not allow any third party to access or use any part of the APPLICATION except as specifically permitted in this Agreement. Without limiting the foregoing, you shall not: (a) Sell, lease, rent, lend, assign, sublicense or otherwise transfer all or any part of the APPLICATION; (b) Decompile, disassemble, reverse engineer or otherwise attempt to discover any underlying trade secrets; (c) Remove, obscure or alter any copyright notice, restricted rights legend or other notice of proprietary rights that appears or is contained on or in the APPLICATION; and/or (d) Use the APPLICATION in violation of copyright laws.
(c) Special ML Programs. As an End-User you will also be licensed to participate in special ML programs that may be made available from time to time by ML, such as referral programs, affiliate programs and Event Sponsor Programs. The registration pages to participate in these programs and the terms governing these programs will be placed on a designated ML website.
2. USE OF THE APPLICATION
(a) Initial Download of the Application. When you download the APPLICATION, you will need to provide certain user data, including but not limited to name, address, phone number, email. You will need to create a User ID and a password. You will need to enter the User ID and password to access your data each time you run the APPLICATION. While you may run the application on multiple DEVICES, it is not advisable that you run the APPLICATION on more than one DEVICE at a time with the same User ID and password, as this could potentially cause data corruption for which ML will not be responsible.
(b) End User Password Obligations. You are solely responsible for maintaining the confidentiality of any User ID/password received by you to operate the APPLICATION and/or access the data collected in connection with the APPLICATION. You may not divulge your User ID and/or Password to anyone else or use anyone else\'s User ID/password information.
(c) Free Trial Period. You may be entitled to a free trial period mentioned on the website to use the APPLICATION and determine whether you like it. When the trial period ends, you will be required to pay a license fee in order to keep using the APPLICATION or your ability to access the APPLICATION will be terminated.
(d) Support Services. ML may provide maintenance and support services related to the APPLICATION ("Support Services"). Use of Support Services is governed by the ML policies and programs described in the "on line" documentation at a designated ML website.
(e) Data Storage. When you enter information into the APPLICATION, it shall be stored on secure servers managed by ML but which may be operated and maintained by a properly credentialed third party host ("Host"). The Host will not have access to any information you store and will have security that is consistent with industry hosting standards. ML will have access to the data you store and will handle it in accordance with the terms of its Privacy Policy which can be found at the following site: http://www.Myleadssite.com/privacypolicy, and which may be updated and modified from time to time as set forth in said Privacy Policy.
(f) Security. ML and its Host(s) shall maintain the security of all equipment used to allow the APPLICATION to functional properly in a manner at least equal to prudent industry security practices. So long as ML provides security in accordance with prudent industry practices, ML shall not be liable for any security lapse that may occur, unless such lapse shall have resulted from the intentional act or gross negligence of ML or persons/entities for which it is legally responsible. ML does not represent or guarantee that the APPLICATION will be free from loss, corruption, attack, viruses, interference, hacking, or other security intrusion, and ML disclaims any liability relating thereto. You shall be responsible for backing up your own system, including any product purchased from ML that is stored in your system.
(g) APPLICATION Features. The APPLICATION contains features that interact with other software and internet products such as, but not limited to, Facebook and Twitter. These software and internet products are entirely beyond the control of ML and to use them, you will likely need to register separately with each such software and internet product provider and accept their respective registration and usage terms.
(h) Termination. As a general matter and without prejudice to any other rights, ML may terminate this License if you fail to comply with its terms and conditions. In such event, you should uninstall all copies of the APPLICATION and all of its component parts.
3. PURCHASE OF A LICENSE TO USE AND RUN THE APPLICATION
After the APPLICATION is downloaded, you may purchase a license to continue running the APPLICATION at any time. If a license is not purchased by the end of any applicable trial period, you will no longer be able to use the APPLICATION. Payment for the APPLICATION to run on an Apple device such as an IPad or iPhone shall be made through the appropriate Apple website in accordance with the terms provided by Apple. Payment for the APPLICATION for any other device, and particularly any Android device, shall be made on the designated ML website, which is currently, http://www.MyLeadsSite.com. The terms of purchase and payment options for purchases made on the ML website are set forth thereon.
4. COPYRIGHTS AND TRADEMARKS.
All title and intellectual property rights in and to the APPLICATION (including but not limited to any images, photographs, animations, video, audio, music, text, and "applets" incorporated into the APPLICATION), the accompanying printed materials, and any copies of the APPLICATION are owned by ML or its suppliers. All title and intellectual property rights in and to the content and the trademarks and service marks incorporated therewith which may be accessed through use of the APPLICATION are the property of the respective owners and may be protected by applicable copyright, trademark or other intellectual property laws and treaties. This License grants you no rights to use such content and trademarks. All rights not expressly granted are reserved by ML.
5. U.S. GOVERNMENT RESTRICTED RIGHTS.
If you are using the APPLICATION on behalf of any unit or agency of the United States Government, then you accept any license granted hereunder with limited rights data and restricted rights software as those terms are defined in Section 27.4 of the Federal Acquisition Regulation and any applicable agency supplements thereto.
6. EXPORT RESTRICTIONS.
You represent that entering into this license Agreement with ML will not violate any applicable export laws and regulations, including but not limited to the U.S. Export Administration Regulations. You further represent that you are not currently debarred, suspended or otherwise prohibited or restricted from exporting, re-exporting, receiving, purchasing, processing or otherwise obtaining any item, product, article, commodity, software or technology regulated by any agency of the United States. Unless authorized by U.S. regulation or Export License, you will not export or re-export, directly or indirectly, any software or technology received from ML, or allow the direct product thereof to be exported or re-exported, directly or indirectly, to (a) any country in Country Group E:2 of the Export Administration Regulations of the Department of Commerce (currently Libya and Cuba or any other country subject to sanctions administered by the Office of Foreign Assets Control (currently Iran, Iraq, Sudan, Syria, and the Taliban controlled areas of Afghanistan); or (b) any non-civil (i.e. military) end-users or for any non-civil end-users in any country in Country Group D: 1 of the Export Administration Regulations (currently Albania, Armenia, Azerbaijan, Belarus, Bulgaria, China (PRC), Cambodia, Estonia, Georgia, Kazakhstan, North Korea, Kyrgystan, Laos, Latvia, Lithuania, Macau, Moldova, Mongolia, Romania, Russia, Tajikistan, Turkmenistan, Ukraine, Uzbekistan and Vietnam). You further agree to be bound by any future modifications of the foregoing list of restricted destinations by amendments to the U.S. Export Administration Regulations or other U.S. government agencies. You agree to indemnify and hold harmless ML from any costs, penalties or other losses caused by, or related to, any violation or breach of this provision.
7. WARRANTY AND DISCLAIMER.
(a) Warranty. ML represents, warrants and covenants that: (i), to the best of its knowledge, it has the necessary rights to offer the APPLICATION; and (ii) that download and use of the APPLICATION providing the Service does not violate any law or regulation or infringe upon the proprietary rights of any third parties or contractual obligations between ML and any third parties.
(b) Disclaimer. Other than the warranty recited above, ML makes no warranties with respect to the APPLICATION, nor any ancillary products or services, and hereby disclaims all representations and warranties of any kind, express or implied, including without limitation any warranties of merchantability, fitness for a particular purpose, and non-infringement.
8. LIMITATION OF LIABILITY.
(a) Direct Damages. ML'S TOTAL LIABILITY TO YOU FOR ANY AND ALL CLAIMS RELATING TO OR ARISING UNDER THIS AGREEMENT SHALL BE LIMITED TO THE AMOUNT ACTUALLY PAID BY YOU FOR THE APPLICATION THAT GAVE RISE TO THE LIABILITY.
(b) Consequential Damages. UNDER NO CIRCUMSTANCES SHALL ML, ITS DIRECTORS, OFFICERS, EMPLOYEES, AFFILIATES, AGENTS, CONTRACTORS, PRINCIPALS, OR LICENSORS BE LIABLE FOR ANY INDIRECT, SPECIAL, INCIDENTAL, CONSEQUENTIAL OR PUNITIVE DAMAGES ARISING IN ANY WAY OUT OF THIS AGREEMENT OR THE USE OF THE APPLICATION OR DOCUMENTATION, HOWEVER CAUSED AND WHETHER ARISING UNDER A THEORY OF CONTRACT, TORT OR ANY OTHER LEGAL THEORY, EVEN IF MLWAS ADVISED OF THE POSSIBILITY OF SUCH DAMAGES. THE DAMAGES EXCLUDED BY THIS SECTION SHALL INCLUDE, WITHOUT LIMITATION, DAMAGES FOR LOST PROFITS, LOSS OF DATA, AND COSTS OF PROCUREMENT OF SUBSTITUTE APPLICATION. THE LIMITATIONS ON LIABILITY SET FORTH IN THIS SECTION SHALL APPLY NOTWITHSTANDING ANY HOLDING BY ANY COURT THAT ANY OF THE LIMITED REMEDIES SET FORTH IN THIS AGREEMENT MAY HAVE FAILED THEIR ESSENTIAL PURPOSE.
(c) Third Party Software and Services. It is expressly understood that ML has no control over and no liability for the actions of third party software and service providers (except the Host, as described above). Examples of such third party software and service providers, include but are not limited to, Facebook, LinkedIn, Twitter and YouTube.
(d) Construction. ML is willingly licensing its software only in consideration of and in reliance upon the provisions of this Agreement limiting ML's exposure to loss or liability. Such provisions are an essential part of the bargain underlying this Agreement and have been reflected in the license fees and other considerations specified in this Agreement.

9. MISCELLANEOUS
This License sets forth the entire agreement, and supersedes any and all prior agreements between the parties regarding the subject matter hereof. No amendment of any provision of this License shall be effective unless set forth in a written instrument signed by the party to be bound thereby. Nothing contained in any purchase order or other document submitted by you shall in any way modify the terms of this License, unless there is a written agreement between ML and you that specifically designates the scope of any modifications. Your rights hereunder may not be assigned or transferred, nor your obligations delegated, in whole or in part without the prior written consent of ML. Written consent will not be unreasonably withheld. Any attempt to so assign, transfer or delegate such rights or obligations shall be voidable at ML's option and shall be cause for ML to termination this License. In the event of any action to enforce this License, for interpretation or construction of this License or on account of any breach of or default under this License, the prevailing party in such action shall be entitled to recover, in addition to all other relief, from the other party all reasonable costs and attorneys\' fees incurred by the prevailing party in connection with such action (including, but not limited to, any appeal thereof). This License shall be interpreted, construed and enforced in all respects in accordance with the laws of the United States and particularly the Commonwealth of Pennsylvania without reference to its choice of law rules, except to the extent the same are preempted by the laws of the United States. ML shall be deemed to have entered into this License at ML's offices in Pennsylvania. Neither party shall commence or prosecute any suit, proceeding or claim to enforce the provisions of this Agreement, to recover damages or other relief for breach or default under this Agreement, or otherwise arising under or by reason of this License other than in the state and federal courts of the Commonwealth of Pennsylvania. Each party irrevocably consents to the jurisdiction of the state and federal courts of the Commonwealth of Pennsylvania.
Should you have any questions concerning this License, or if you desire to contact ML for any reason, please contact ML at info@myleadssite.com.