MLeads Blog
News & Updates or Event Archives
MLeads is a cloud technology (SaaS) based innovative mobile platform for Lead management that you can access anytime anywhere on any devices.
Let us help you grow your business, The MLeads way!
Join With Us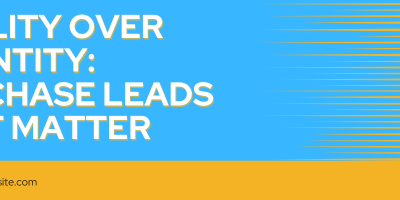 In today's competitive business landscape, generating leads is a crucial aspect of any successful marketing strategy. However, it's important to prioritize quality over quantity when it comes to lead acquisition. In this article, we will delve into the significance of...
read more