Create The Best NFC Digital Business Card Design With MLeads
Connect, Capture, Contact, Convert your Leads, The MLeads Way! using NFC digital business card.
Never lose a lead again… using combination of MLead's NFC digital card and Leads Management System
With 1-Year Subscription You Will Get a Free NFC Card Subscribe Now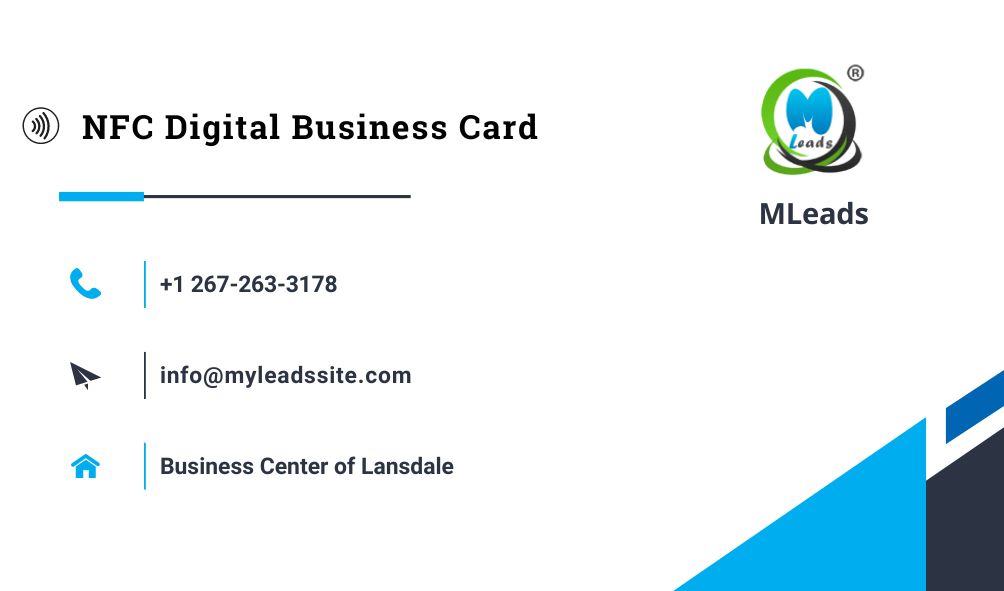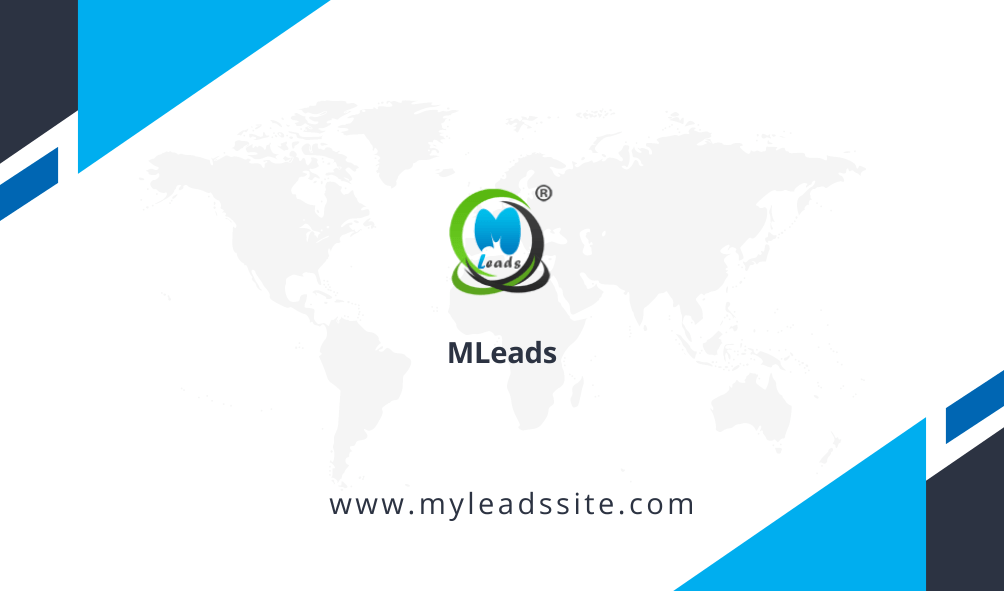 Create Your Digital Profile Now!
With MLeads, your network may be more efficient.
When you want to share it with the other person, tap your NFC business card on their smartphone to share it with them using that device.
See the profile page in
your mobile
When the receiver taps the link on their smartphone, your digital profile will show right away on the screen
Send information back or Download file
Receiver will be able to download your contact information as well as share their contact information with you.
Contact showing up inside MLeads
When the receiver provides their information, it is saved in your MLeads account as a lead.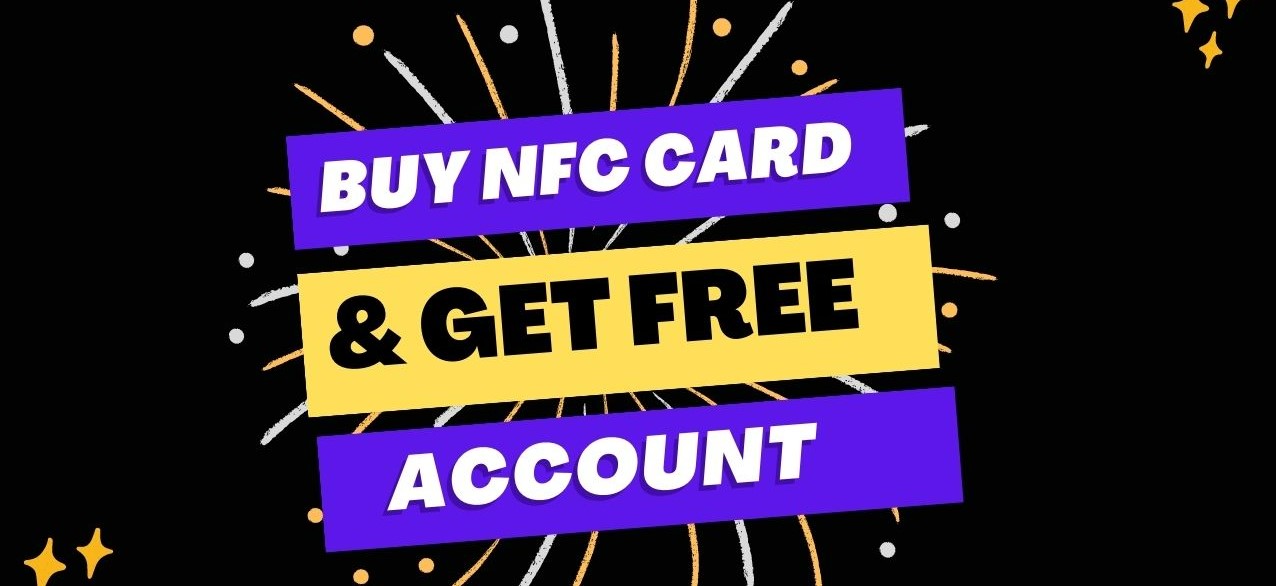 We're so confident that you'll love our lead management system that we're offering you a free trial. No credit card is required, and you can start using the system right away.
Get started with the best lead management system – Free trial available When you buy NFC Card
With our lead management system, you can:
Easily capture and manage all your leads in one place
Automatically prioritize follow-ups based on lead engagement
Stay organized & on top of your sales pipeline with custom stages
Collaborate with your team in real-time on the same platform
Track your team's performance & gain insights into what's working & what's not
MLeads Streamlines Leads Management For Companies
Exchange Web - based Profiles
Greatly expand your network of friends, followers, and contacts across all of your social media profiles with just one click.
Start sharing contact details
Stop resorting to the bother of exchange traditional business cards & instead exchange infor. about yourself digitally.
Inevitably lead
Don't let another lead go through your fingers instead, record their information straight onto your smartphone.
Frequently Asked Questions
What is an NFC digital business card?
An NFC digital business card is a digital incarnation of your traditional business card. It uses Near Field Communication (NFC) technology to allow two devices to communicate with each other when they are within close proximity to each other.
What are the benefits of NFC?
There are many benefits of using an NFC digital business card, including:
– Increased Security: NFC digital business cards are more secure than traditional business cards. since they are digital, they are less likely to be lost or stolen.
– Convenience: NFC digital business cards are convenient to use. You can easily store them on your phone or other device and they are easy to share with others.
– Eco-Friendly: NFC digital business cards are eco-friendly since they do not require any paper.
– Increased Exposure: NFC digital business cards can help you to increase your exposure and reach more people.
Does powering an NFC tag need anything special?
There is no battery needed for NFC Tags. In reality, the magnetic field of the NFC sensor is what sets them off. From this viewpoint, NFC Tags have the ability to outlive their owners.
Just how long may data be kept in NFC Tags?
Permanently.

 
Until

 
they

 
are

 
destroyed

 
or

 
harmed,

 
that

 
is.

 
The

 
data

 
can

 
be

 
recreated,

 
but

 
it

 
must

 
also

 
be

 
secured

 
or

 
encrypted.
What do I need to do to activate NFC on my phone?
The model and operating system both matter.
For NFC on Android, go to (More) > Settings Options > Wireless & Networks
Windows Phone: List of Apps Changes > Tap to pay and tap to share > NFC
BlackBerry: Connections > Manage NFC
What % of my phone's battery does the NFC sensor use up?
The NFC sensor's power consumption is minimal at best. Also, much like a GPS, it only uses power while actively being used. The NFC sensor can remain active without draining the battery too quickly thanks to this function.
Is it needed for the other person to have an MLeads device?
No ! For the other person to see your MLeads profile, they do not need a MLeads device or app. Your MLeads profile is accessible to everyone via their phone. As a result, even if you or your potential customer don't have an NFC-enabled phone, you may still exchange your information via a QR scan or an SMS .
Are there any drawbacks to using an NFC digital card?
There are a few drawbacks to using an NFC digital business card, including:
– Availability: Not all phones have NFC capabilities, so not everyone will be able to access your NFC digital business card.
– Cost: NFC digital business cards may cost a little more than traditional business cards.
– Limited Functionality: NFC digital business cards may not have all the same functionality as traditional business cards.
NFC digital card
Get Free Account
NFC digital card
Get 10% off