MLeads Blog
News & Updates or Event Archives
MLeads is a cloud technology (SaaS) based innovative mobile platform for Lead management that you can access anytime anywhere on any devices.
Let us help you grow your business, The MLeads way!                                  MLeads is the best lead management software and tool in 2023. 
Join With Us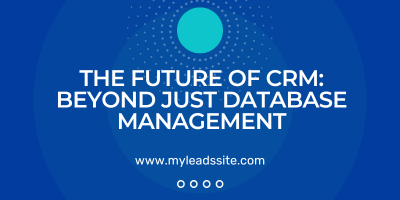 Introduction to CRM In the bustling world of business, Customer Relationship Management (CRM) is the superhero we often overlook. Originally, it was simply a digital rolodex of sorts, holding a database of customer details. But if we look into its evolution, CRM has...
read more
Fill up the form. After verification, your blog will be posted by your name.